MEET THE SKOOG, A CUBE FULL OF
Don't miss your chance to pre-order your SKOOG! Sign up now for important updates!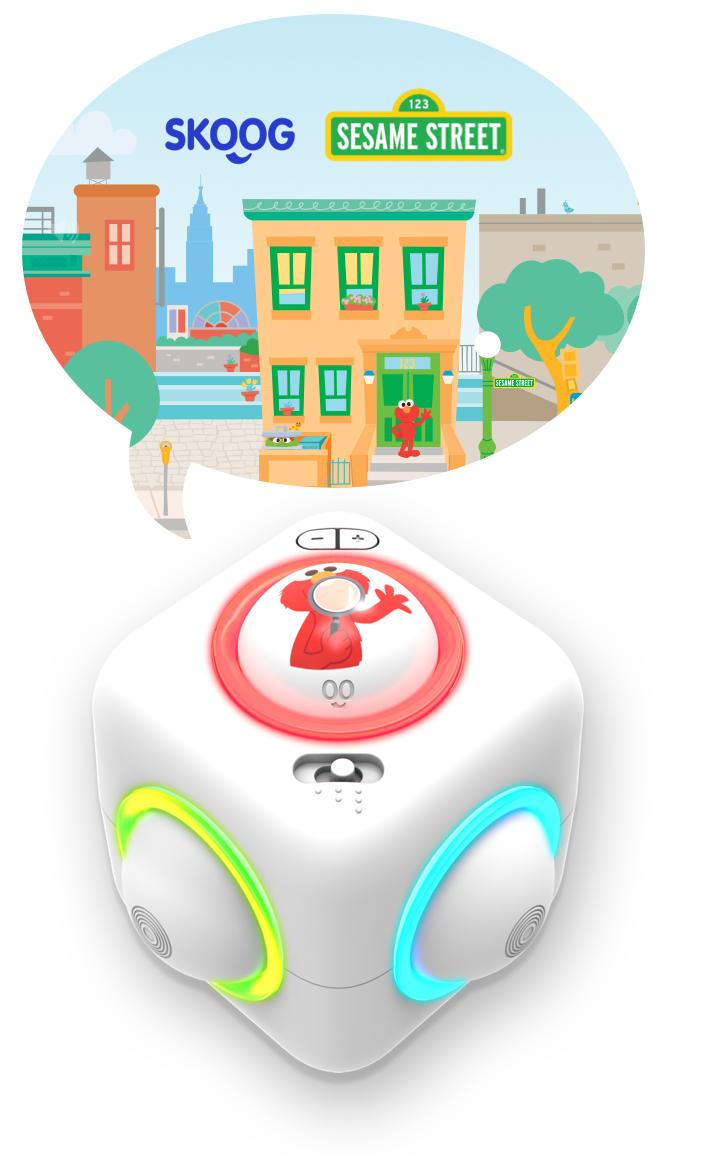 "Sesame Workshop and accessible kidtech company Skoog have teamed up on a new toy that lets preschoolers and kids interact with Sesame content in a screen-free way."
"Let Elmo and other familiar Sesame Street friends entertain your kids with a new product from Skoog, a media-tech company with a mission to enrich kids' lives through creative and immersive play."
"The platform combines multi-sensory play with fun, interactive content and meaningful learning experiences, according to SKOOG CEO Gregg Stein. Originally focused on helping children with disabilities express their creativity through music, the team at SKOOG created a suite of hands-on technology devices that children of all abilities can enjoy, he adds."
EVER EXPANDING CONTENT SPARKS
Meet the Skoog: A Cube full of Curiosity. This soft and squeezable cube provides an endless amount of learning and entertainment! Ergonomically designed to fit perfectly into the hands of all children ages 3-9!
Kids interact with the narrative
Memory and coordination challenges
Connect to your playlists
8GB memory for offline play
Classic stories from award-winning brands
Squeezable & interchangeable Wonder Dots packed with interactive stories, character voices, songs, & more!
Turn on and easily connect your Skoog to Bluetooth
Insert your favorite Wonder Dot

Play - choose stories, music, and more!
Companion App Coming Soon

What is the appropriate age range for the Skoog?
The Skoog can be used with children as young as three and will grow along with the child. Interchanging Wonder Dots allow for ever expanding content.
Can my child play this without me?
The Skoog can be a great family activity and children can play and learn on their own. Additionally, kids can use headphone ports to play without disrupting people around them.
Can I use the Skoog on the go?
Yes! Skoog comes with a USB charging cord and an expected battery life of 60 minutes. The headphone jack is great to let kids play no matter where they are!
What is included in the Starter Set?
When you order a Skoog Starter Set, you'll receive 4 Wonder Dots, a USB charging cord, and instructions to get you playing right away.
Don't miss your chance to pre-order your Skoog! Sign up now for important updates!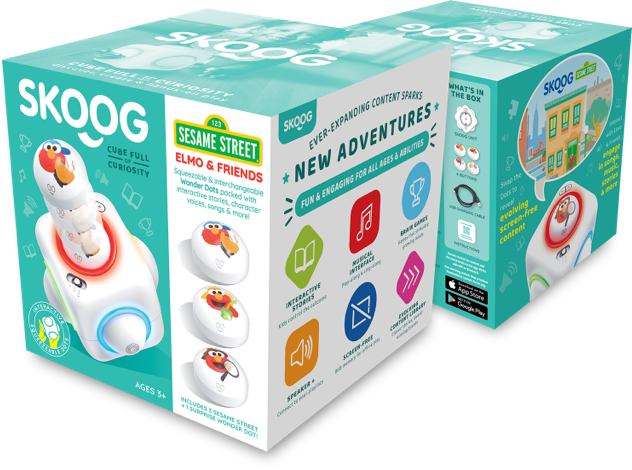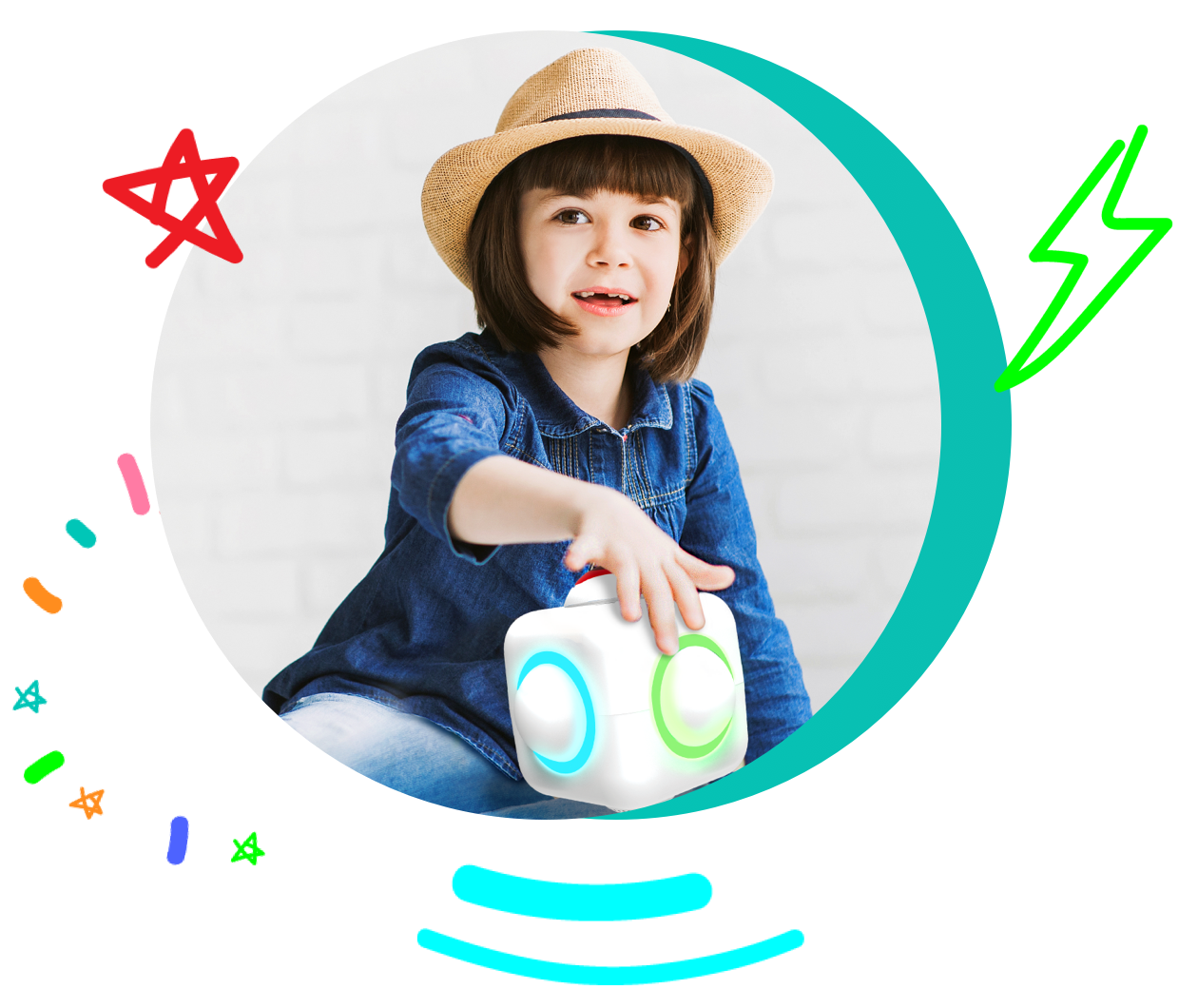 We're on a mission to ignite creativity and imaginative play in children. Skoog gives children a screen-free digital way to explore and experience learning.