MEET THE SKOOG, A CUBE FULL OF
Hours of game and story time! Designed for easy independent play or fun together as a family!
Engage Your Child's Wonder
SKOOG Keeps children engaged while encouraging musical expression.
The Skoog light-up buttons let you interact in a completely new way. Make choices and shape the story as you go. Each choice leads to a different adventure, so you can play again and again, with a new story each time.

Play and sing along with pre-programmed songs or ignite your musical creativity by playing an instrument alone.
Memory and coordination challenges.
Use the cube as a wireless Bluetooth speaker.
The Skoog is a soft, squeezable cube with light-up buttons that control the fun. The size is just right to fit into small hands.
Classic stories from award-winning brands.
Each Skoog Cube Features:
LIGHT-UP PLAYABLE BUTTONS
Don't miss your chance to pre-order your Skoog! Sign up now for important updates!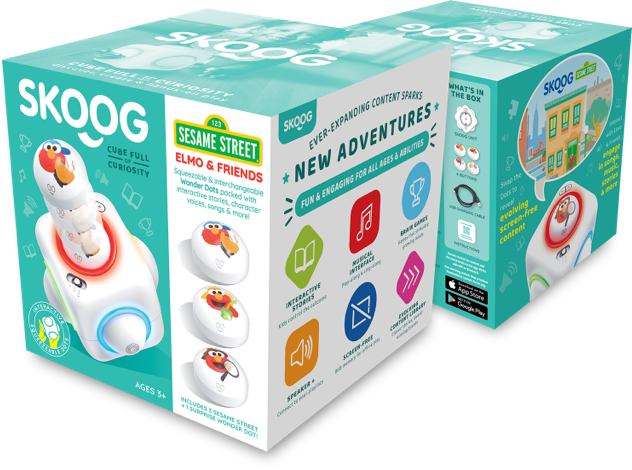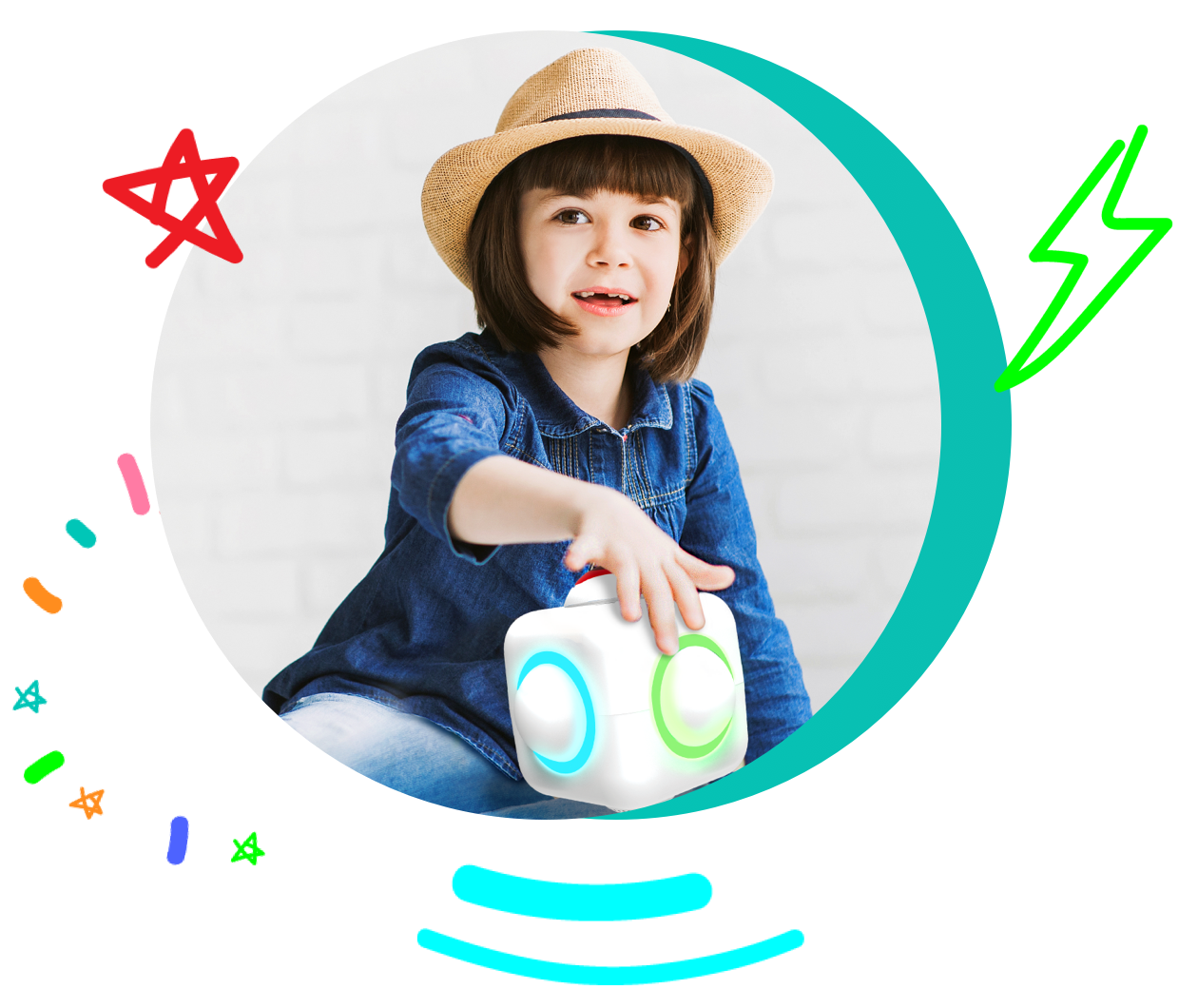 We're on a mission to ignite creativity and imaginative play in children. Skoog gives children a screen-free digital way to explore and experience learning.